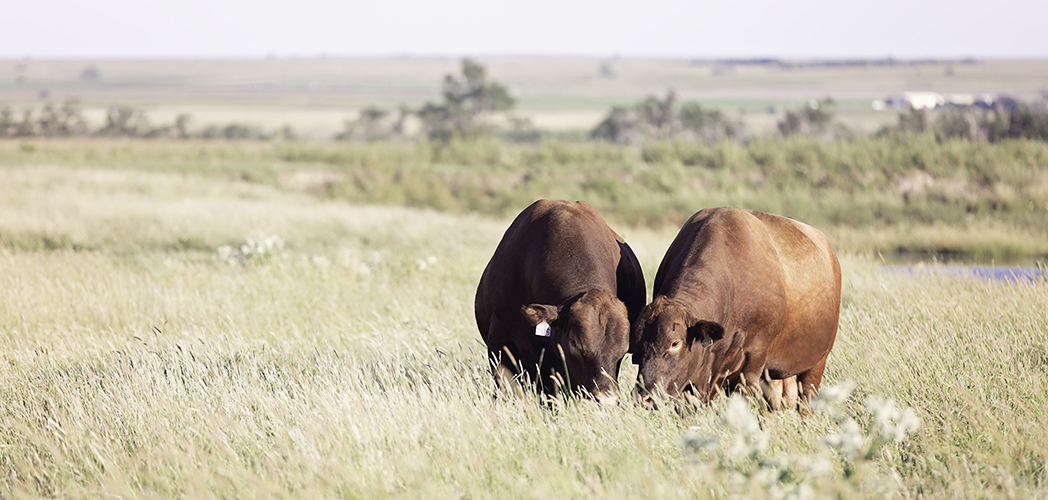 Here at the Diamond H, we take pride in our genetic selection. While the data is helpful and always improving, we look at the phenotype and various traits of the animal as well. If they are great on paper, but are structurally unsound…chances are their calves will be that way as well.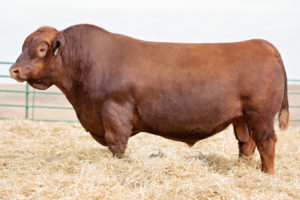 Maverick was the high selling bull in the 2015 C Diamond/Wilkinson Bull Sale. His unique pedigree provides a very proven maternal line in the Simmental breed and has just the right amount of performance to keep cattle efficient and relatively moderate. His disposition is five star and his offspring express this as well. His granddam is arguably one of the best red Simmental cows in the country…look to his progeny to increase maternal genetics and maintain performance. Semen is available through Allied Genetic Resources.

This young, outstanding F1 sire is a product of CDI Maverick 335B and our top donor female, HRAA Romo 733. His sire is represented throughout the site/catalog and continues to produce consistent, well-balanced calves with exceptional maternal traits. Rambler's dam carries an MPPA of 114! She has never missed a breeding opportunity in 11 years and we have never culled any of her offspring. She is the epitome of a great, hard working cow. She is currently in our donor program and is flushing 20-30 embryos every cycle. Semen is available through Diamond H Ranch.

Stakeholder was the second high selling bull in the 2016 Leland Red Angus Bull Sale (he sat second to his half brother that year). We have been very pleased with his first calf crop. This sire has a considerable amount of performance and maternal traits in his pedigree being that he is in the top 21% in WW, the top 13% in YW and below breed average for BW and CE. Take a look at his HB, GM, MILK, HPG, STAY, CW, MARB, API AND TI EPDs. He excels well above average in over 50% of the EPD categories. His calves will bring a positive movement upward in growth, carcass and maternal traits. Overall, he is a very well-balanced sire.